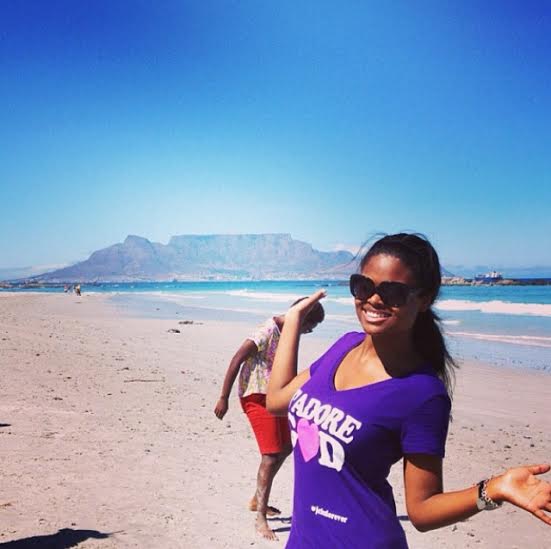 Yes, that's right, I have moved to South Africa!! I've been here for the last 9 weeks working as an intern for the Hillsong Africa Foundation, which is part of Hillsong Church in Cape Town. I'm going to be here for a year or more and will fill you in on everything that is going on in South Africa and it will be like you're coming along on this journey with me!
First of all, I never thought in a million years I would be living in Africa. But God told me to be here. I don't live in a jungle or in a cave somewhere (however, if God told me to, I would do that too!). Cape Town is completely westernized and you can find most things here that you find in America, except in their different local brand names. There are malls, people drink soda, they have movie theaters, and it is safe!
One of my favorite restaurants is Moyo, which is a famous local restaurant with great food and amazing views of the beach. Cape Town also has a beach where you can swim with the penguins, and there are many opportunities for extreme sports, like shark cage diving and ostrich riding. Or you could go wine tasting. There's a lot to do!
The internship is not paid, however I feel like I'm making a million dollars. God told me to move here, so I knew in my heart I would be provided for, no matter what my bank account details looked like! I didn't have the financial means to just pick up and go, but that's God's concern, not mine. You know what, if it's His will then it's His bill! Imagine when you go to to your parents' house. You know there will be food, a bed, a resting place. It's the same with our heavenly Father. When He tells you to go somewhere, know that He will provide for you.
Ever since I received my acceptance letter and said "yes", God has taken care of every single detail, canceling debts, opening crazy doors, arranging appointments, and supernaturally hooking me up. If it wasn't for His love and grace I would not be here. I didn't have any contacts, I just knew God, the Creator of the entire universe. I give Him all the glory. There wasn't an adjustment period for me here. Wherever He sends me as part of His will and plan for my life is my home. So this is my home now.
Just a year and a half ago I was praying to God, sharing with Him how I wanted to give for a living. Then a few months later He presented me with this opportunity. I never knew a program like this intern program existed. In the past, any outreach work was reserved for holidays. I would spend my leave planning mission trips, visiting orphanages, and researching communities in need so that I could fundraise for them. But to do this kind of work full time is a dream. I am working alongside an international intern team from all over the world – Germany, Brazil, Congo, Zimbabwe, Belgium, Namibia, and Sydney. Although we don't know each other, we have two things in common: a passion to serve and a heart for Jesus. All of us said yes when God told us to "GO."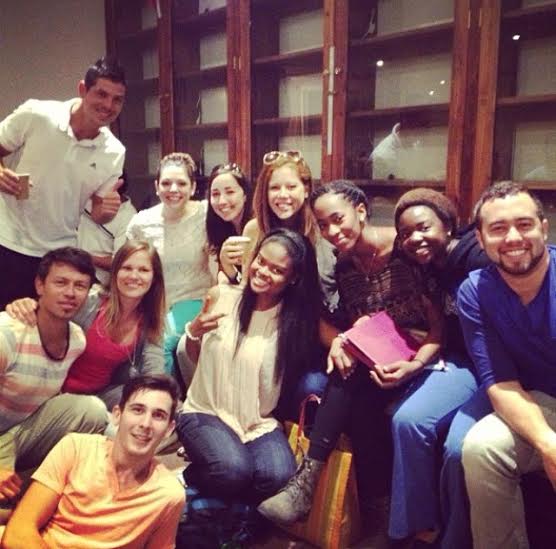 Welcome as I take you along this journey with me. I don't know what the future holds, but we are going to find out together. I will be writing weekly posts to keep you updated on my walk and sharing whatever God places on my heart. Since my journey began in February, I've been writing weekly posts. Read through them so you can be up to date with what I've been doing so far! 
I hope that this blog will you encourage you to step out in faith and do what God has called you to do. God could be telling you to move cities, or to change jobs, or to forgive someone. Whatever God is telling you to do, trust Him for grace, strength and provision. He has a good plan for your life. You will have true peace, joy, and comfort when you are exactly where you are supposed to be.
As I've trusted Him and allowed Him to take control of my life more and more, I have realized that His ways are so much better than mine, and He really knows what's best for me. He created me. And He has a plan and a purpose for me.
I know this is where I am supposed to be. This is where I am going to flourish. God has a purpose for me here.
At Hillsong.
In Cape Town. 
In 2013.
I just know it. 
This is more than just a year for me. It's a life time. It's a lifestyle. It's about about picking up my cross DAILY and following HIM.
Are you in?!
"If any of you want to be my followers you must turn from your selfish ways, pick up your cross daily and follow me." – Jesus
Love,
Juliette