I'm 30, I'm Single, & I Don't Care!
Yes, you read that right! You don't need to do a double take. Writing about this topic has been on my heart for a while, but at the time, my website was under construction. However, during that period, God gave me clear confirmation that there was a sense of urgency to share what I'm about to touch on.
The purpose of this post is to encourage others who maybe in a rut, approaching their 30's & comparing their life's journey to others.
Ok, so your approaching 30, now what?? You have a TON of plans made. You want to be married, have kids, a million dollars in the bank or to even know you have found Mr. Right… Right? Ha. Yeah, the American dream. Uhh… whose dream was this anyway? And why are we living up to someone else's dream? What happened to the belief that God knows what is best for us? He is the Creator of all things and chose us in such a special way that He knew the numbers of hairs on our head, right? Or is that only for married people with kids? Well, I am here to tell you that I just turned 30. I don't have any of those things & I am at peace.
Many people "fear" this age because they start to think of what they "don't" have or where they wish they were in life. Maybe you feel as if you don't have a purpose or that you're not living in your purpose? Maybe you're waiting on God's promises to come into fruition? Well, whatever the reason may be, I just want you to know that God's timing is not always our timing & at the right time God has a way of taking the world's idea of perfection & blowing it right out of the water with His promises for your life. So, although I don't have all those things that I mentioned before, I am expectant & excited to see what my Heavenly Father is preparing me for.
It's easy to get caught up in comparing your journey with others, however it will stem into jealousy & that's dangerous. The Bible shows us that when we reduce ourselves to comparing our lives and accomplishments to others, we end up fighting a battle that we were never even made for. So, if you need someone to compare your life to, look towards the people in the Bible. There are many examples that will edify you in whatever season you are in.
The age 30 is actually a significant age in the Bible & demonstrates the impossible being made possible through God's authority.
Here are some examples:
Jesus started His ministry at 30 (Luke 3:23)
David became King at 30 (2 Samuel 5:4)
Joseph stepped out of his wilderness season & became 2nd to Pharaoh at 30 (Genesis 41:46)
Ezekiel was called by God as a prophet at age 30 (Ezekiel 1:1)
John the Baptist was 30 when he came out from the wilderness to pave the way for the Messiah (Jesus)
As you can see, 30 is the bomb age in the Bible and we should be celebrating the significance of growing into our destinies, not sulking & depressed trying to figure out what's next. People stepped into their purpose at this age. So if you are not sure what is going on, it's ok!
"Let your hope be in the Word & God's promises & not the world & it's compromises."
So, what did I do on my 30th birthday? I actually was on a plane leaving from Cape Town, South Africa to America. Yes, I was on a plane for my Birthday. I was actually leaving my home from the last three years transitioning back to Atlanta; the next place God was sending me to for my (now) next season. Before I left, many people were saying "wow you are flying on your birthday; that sucks!" Well, actually, no it didn't, this time was significant for me. Our birthday & purpose on this earth is to glorify God. It was actually an honor & significant to fly on my Birthday. It represented so many things to me. I was stepping into a new season, age & destination. I wouldn't have changed that day for anything. I also wasn't just traveling but stepping out on faith. I left my life, friends, job & church family to step into the unknown. I don't know what this next season holds for me, but I know the One who holds it in His hands.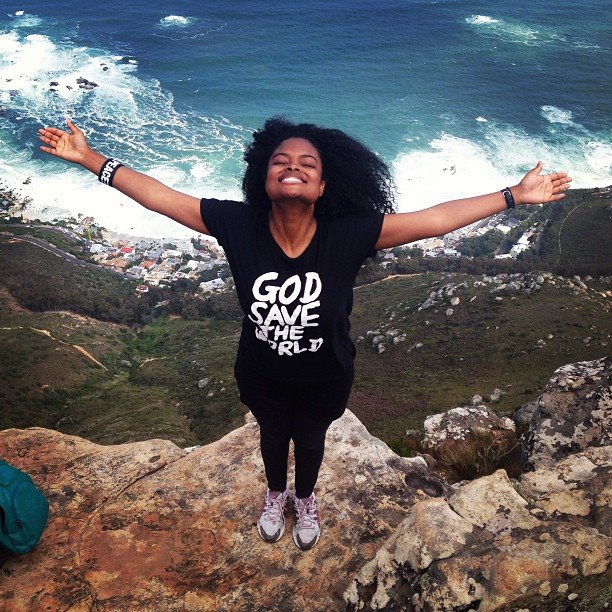 I actually knew of someone who locked themselves up in their room & didn't leave their house on their 30th Birthday because they felt they were not where they wanted to be when the clock struck twelve. That's not ok. Age doesn't determine specific milestones for success. True success is walking in God's will for your life & that is at any age! We have to be in tune & close to God to know exactly what that is. Just like you spend time with your friends & family, you KNOW them, their desires, likes & dislikes. How do you know this? – You know these things because you spend time with them. The more you spend time with them, the more you know them. Just like God, as you seek Him you will know Him. You will soon have the convictions & peace to go & do what He wants you to do, then everything will be added unto you when it is suppose to.
"Seek the kingdom of God above all else & everything will be added unto you." – Matthew 6:33
I actually did a daily video countdown to my 30th. I know when you think "ok, countdown, what were you excited for?" Well, normally you do a countdown when you have it all together & are excited to celebrate something new. The world's standards would cause one to hide themselves like a turtle in their shell. Except, I was putting myself out there in the complete opposite way, without the world's care. I was celebrating the courage to step out into the unknown by faith alone. I didn't know exactly where I was going & how I would get there, but I just trusted God & He carried me through it all.
Never allow age, friends, family or anyone to determine where you "should" be in your life. If God had considered age, why didn't He use Jesus earlier in life? After all, He was the chosen Messiah. Maybe God knew Jesus's life would have been taken and the promise would have not been accomplished. God demonstrates his love to keep us from certain situations for our protection.
"When you are ready, whatever you desire will be directed by God and you will be so thankful you didn't rush His will for your life."
So rejoice in knowing that your protected, loved & guided by the Most High, Jesus Christ.
Like I said, I don't know what the future holds but I am taking it day by day.
It's the peace that surpasses all understanding that confirms that I am in the right place.
"For I know the plans I have you says the Lord," declares the Lord, "plans to prosper you and not to harm you, plans to give you hope and a future." – Jeremiah 29:11
"Be strong and courageous. Do not be afraid; do not be discouraged, for the Lord your God will be with you where you go." – Joshua 1:9 
Love,
Jules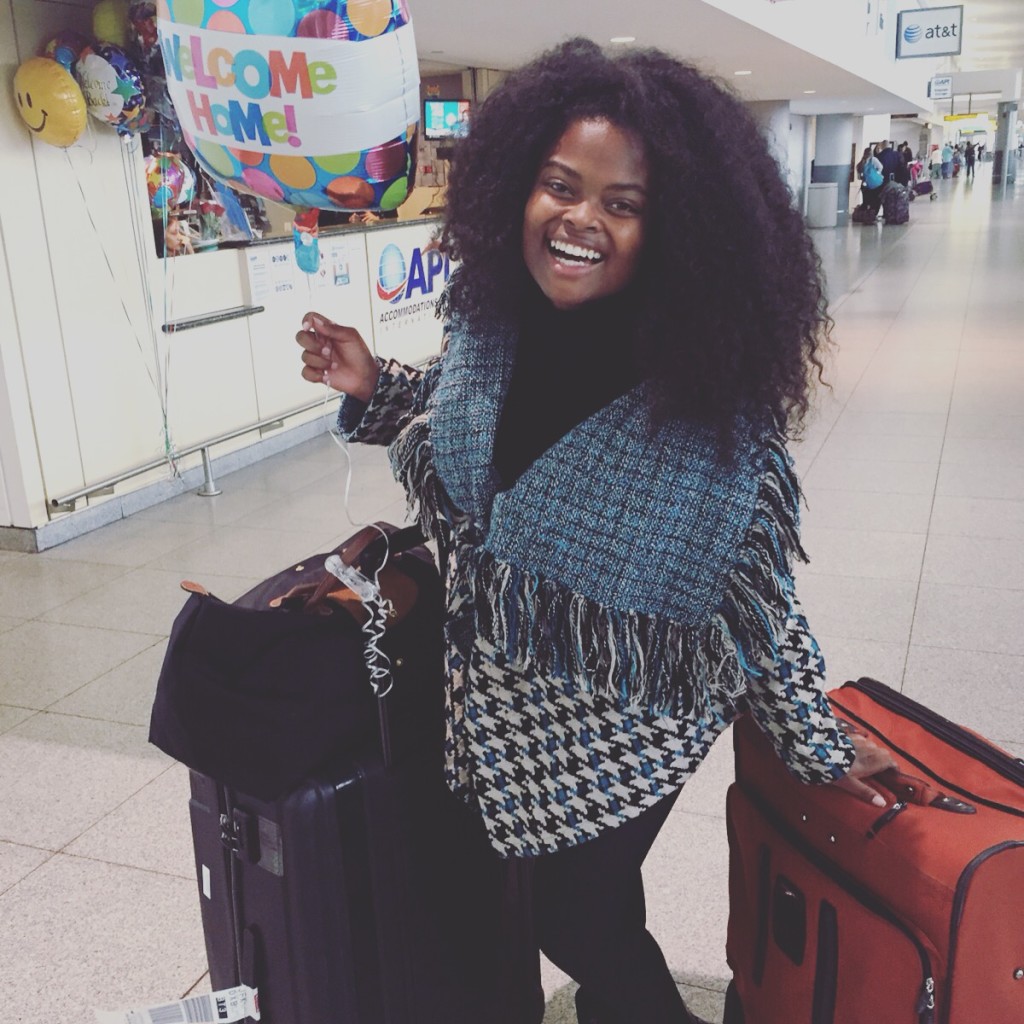 Let the adventure begin!
---