I Volunteered for 3 Years Without Pay: The Journey of Faith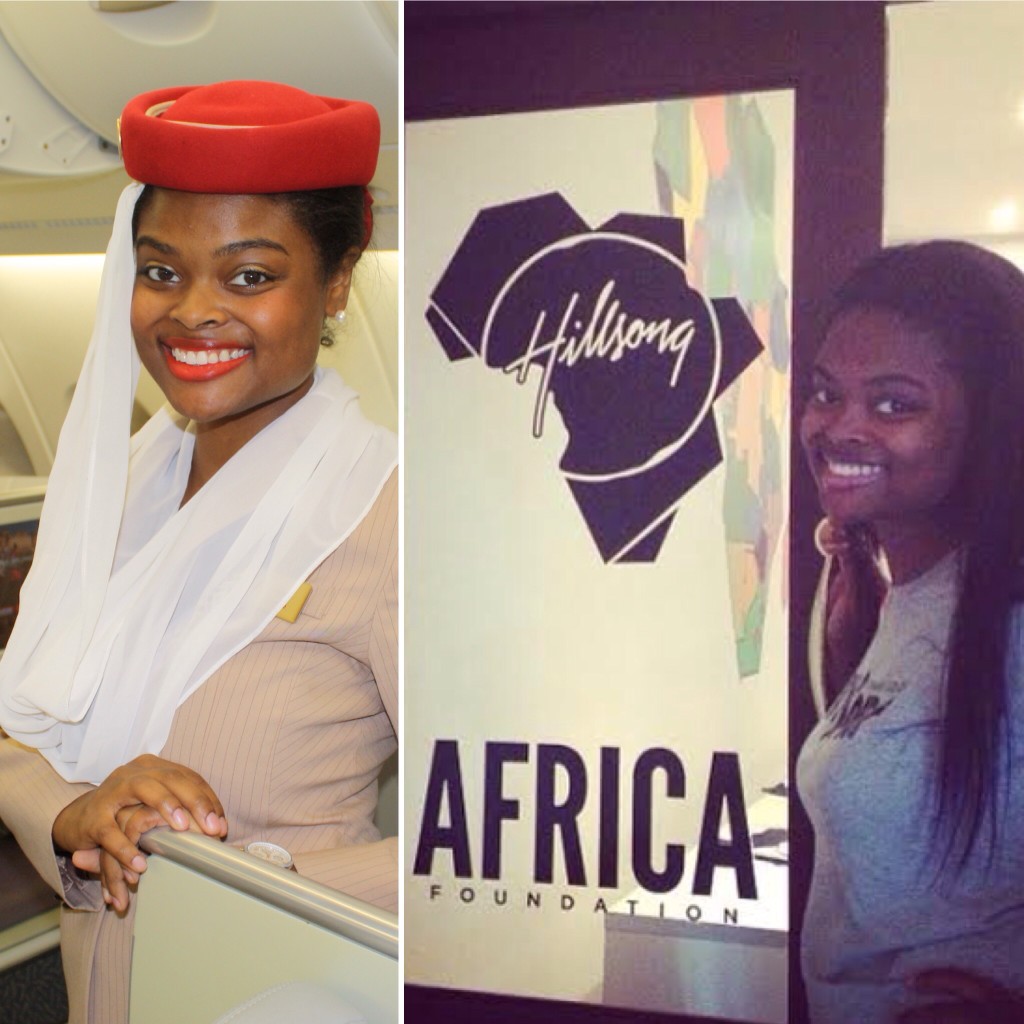 January 2013 I moved from Dubai, UAE working as a flight attendant with Emirates to Cape Town, South Africa to do a 1 year unpaid internship at Hillsong Cape Town working with their Hillsong Africa Foundation. I know you maybe thinking.. "Wait.. whaaat?! "HOW did you survive?!"" That's crazy!" "I don't even know what I would do if I even lost my job, let alone you were volunteering for FREE!"
But you know what, I didn't know all the answers either, but from what the Lord told me that He would be my provider. I stood on that one promise alone.
But of course, I wouldn't be telling you the truth if I wasn't a little bit scared. It was all exciting in the beginning when the Lord told me to go, but when things were coming close, I started to rationalize & was like I will save up money then go. But soon I realized when the Lord says to go, go! When I stayed in Dubai for another year to save, I no longer was graced to be where I was. I was outside of the covering that God had for me. And as I saved up money, life happened & at the end of that year, I had less money then when He first initially told me to go!
"The Lord was telling me that I was basing my obedience on my bank account & anybody can save up money & move to another country. How would He get the glory from that?"
But He was right. The glory would have been on me in what I was able to save and what I was able to do. At the time, I was embarrassed. I wasn't confident yet in my walk with Him & couldn't articulate the vision & promise He told me. I was trying to make it look as normal as possible, so when people would ask me how I was going to survive I would just say "I saved up." #fail
That season of me not going initially, deepened my trust in Him & I realized He had my back & best interest in mind. Now instead of being worried about what will happen if I step out in faith, I am more concerned about what will happen if I don't step out in faith & do what God is calling me to do!

As I boarded that plane to Cape Town, South Africa with just enough money to last me maybe 3 months, I went with so much peace & I knew that was where I was suppose to be. I had no idea, what the work I would do, but throughout it all, He provided for me supernaturally.
As far as finances moving forward, He told me not to fundraise or ask people for money. Just as He put it on my heart to go, He would put it on other people's heart to support me. He wanted me to focus on my work & as I built His house, He would build mine.
Many people thought our accommodation, transport etc. were included in volunteering. Uhh, nope!
"We found our own apartments, we had rent, bills etc. just as any other average person – but God still came through & provided!"
People would visit & give me money, from strangers to family to friends. But it was the people who I thought would support me – didn't & the people who I never thought would – did. It's crazy to think that & I'm happy it worked out that way because it showed me God's faithfulness. It's easy to have people support you who you thought would, because you would think they are "suppose" to but when it's the other way around, your focus is not on that person, but the Lord.
Now, don't get it twisted, as a volunteer, our job description wasn't just to do menial tasks. It was a real full on job. We worked from 9-5/exempt – meaning we left when the work got done (that was our own conviction). From leading teams, pioneering initiatives, managing projects, mentoring & so much more. It was a lot we were entrusted with & we were a leader from day one.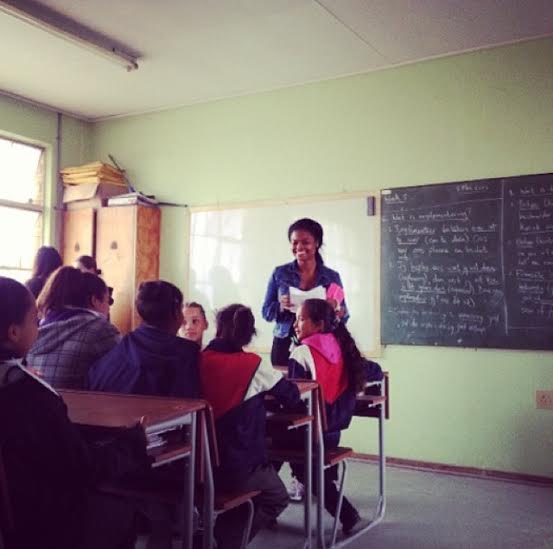 When you work for a salary, you get what you get & that's it. When you work for the Lord, there isn't a cap. He supersedes your needs, wants & even your desires. He is your provider.
It surprised me because I would know people with salaries who would complain how they didn't have enough money for this or living pay check to pay check to pay that & I'm like "man, the faith game seems to have more security then working, we should be the one's complaining!" But when you are exactly where you are suppose to be, doing what God has called you to do, you will have everything you need.
But I can totally relate to that because when I had a salary, I would get stressed out when I didn't have enough money at the end of the month, because I was doing it in my own strength. But I have so much peace now, even when I have little, because I know God cares for me. As I work unto the Lord, He sees all things.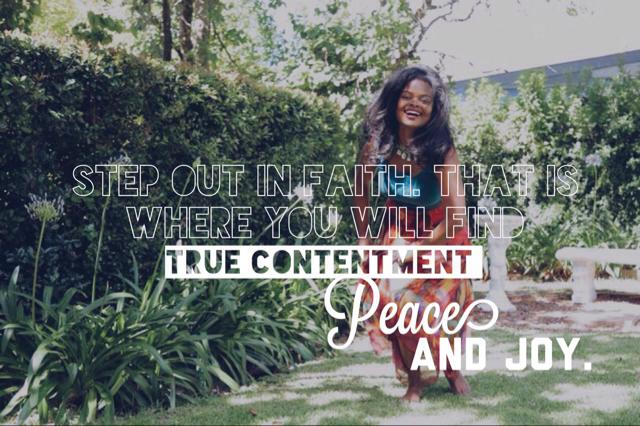 Although the internship was stretching, it was the most amazing season of my life. One of the projects that I was a part of was developing an early childhood development curriculum for moms with babies. Being apart of this team & going to the communities each week made my heart full. What was also different about this program & any other job that I have been on was that they cared more about how you grew as a person. It didn't matter how well your project was or what you pioneered. Success was measured in how you were developing  – spiritually, personally, character wise & more.
Another part that I cherish were the friendships. Although we were all from different parts of the world, we had one call & heard from God to move there. I thought it was already amazing that I stepped out in faith to do 1 year. But that moment when you started to meet people that were in their 2nd, 3rd .. 5th year living by faith – I was like "whaaat?!" Seeing this really encouraged me & I knew if God provided for them, He could do it for me too.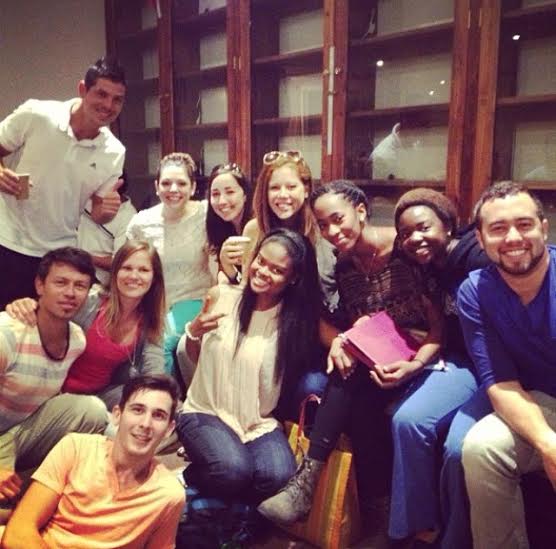 You may think "ok, you are a missionary you have no life." I still lived my life to the fullest & it didn't limit my social life one bit. I still went out with friends and did normal and fun stuff. You are truly living when you are where & doing what God is calling you to do. Other than that, you are are just mere existing.
Someone, somewhere is waiting for your obedience to step out in faith. You see, your obedience is not just about you, but others who are around you – others you may not know, are tied to it. When I moved to Cape Town & started blogging about it, it led 6 other people I didn't know across 4 different continents to do this internship.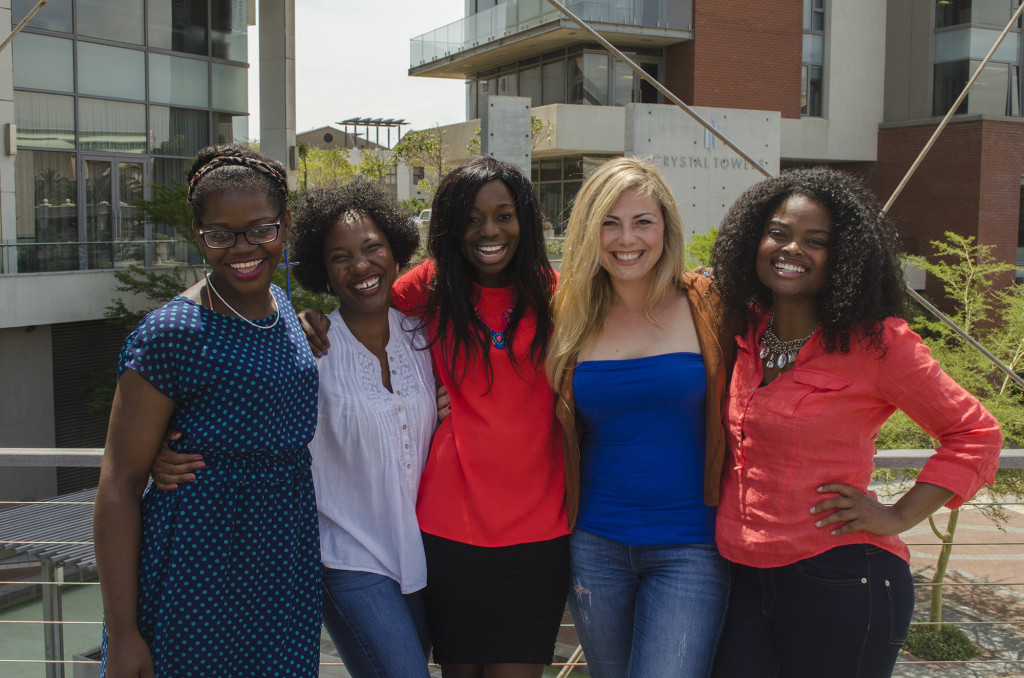 Amongst dozens of others who have stepped out in faith to leave their home to the unknown. And it was their stepping stone & bridge to do what they are doing now.
"There are people waiting for you to step out in faith & do what God is calling you to do."
Although this was for 3 years, living by faith is not just a season, a mission trip or for a day, but it's a lifestyle… a journey.
There is no formula to it. What worked for me, may not necessarily work for you, but He is equally faithful to all & the specifics in what He has called you to do.
So, where am I & what am I doing now? 
Find out in part 2 of this post coming soon! 
Love,
Jules
---